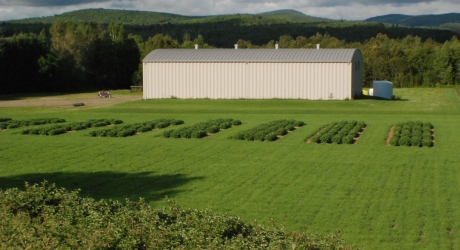 Eltjo van Cingel, the developer of Crop Fuel, immigrated in 1982 with his parents from Nieuw Scheemda (Gron) to Killoween in New Brunswick, Canada. The farm had been in the family for almost 300 years and was sold to start a new challenge in Canada.
In 1989, van Cingel received his Bachelors Degree in Soil Science from the Nova Scotia Agricultural College. Following this, he persued a Masters education in plant, soil and environmental sciences at the University of Maine in the United States.
His first employer was Havelock Lime where he worked for 10 years as a consultant and new product development. Since 1993, Van Cingel has followed several courses on the Albrecht System of soil analysis taught by Neal Kinsey.
An idea is born
Since 2003, Van Cingel started on his own with SC&W Solutions Ltd. Crop Fuel® also got its start in 2003. Van Cingel noticed that the market did not offer a foliar fertilizer product which containes all of the necessary nutrients needed for optimum growth. The idea of Crop Fuel® was born.
The Crop Fuel® is a foliar fertilizer where the ingredients make the plant stronger and healthier which will make the crop less susceptible to bacterial and fungal diseases. As a result, you will have a better quality crop and a higher yield.
The development of Crop Fuel® took 4 years. With the help of soil and tissue samples on different continents and crops, today's product came to be.
2010: Selected as New Brunswick Ambassador
2012: Nominated for the New Brunswick Export Achievement Award