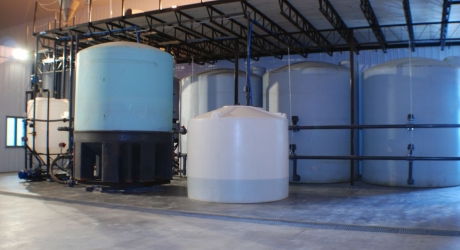 Soil Crop & Water Solutions Ltd is a Canadian agricultural consulting company which advices farmers and industry about soil fertility and crop production. The company also manufactures foliar fertilizers using proprietary technology.
The company started 9 years ago in the Netherlands testing different formulations. The final result was Crop Fuel® which was introduced for the first time in 2008. Today, Crop Fuel® is used on a wide scale in the Dutch agricultural marketplace as well as in Germany and the Tzech Republic.
As a result of the increased demand, new factory facilities had to be build. Today Crop Fuel® is manufactured in a modern factory which is made up of 2 buildings covering 1400 m2. Around the factory is 20 hectares of agricultural farm land used for research purposes. The new factory was offically opened by the minister of New Brunswick, Mr. David Alward and local federal Member of Parliament, Mr Mike Allen.